A little past 2.30 am on Thursday, three days after he was shot dead along with three others on board the Jaipur-Mumbai Central Superfast Express, Syed Saifuddin's body reached his family home at Hamilapur village in Karnataka's Bidar district.
Saifuddin was killedby an on-duty Railway Protection Force (RPF) constable, Chetan Singh, with relatives alleging he was identified by his religion before being shot dead.
In the dead of night, the sight of the 43-year-old's face – visible through the refrigerated storage cabinet the body was stored in – shattered his loved ones, who had lined up along the narrow bylanes leading to the house.
Also Read | Jaipur-Mumbai train firing: ASI shot for trying to stop fight was near retirement
According to the family, Saifuddin, the eldest of the nine siblings, including six sisters, had been a father figure ever since their parents expired. Having realised his responsibilities early in life, he dropped out of school after class 7 and joined his uncle's watch repair shop, before moving to Hyderabad 23 years ago.
"Had his employer, who was on the train with him, shared his details with the authorities immediately, he would not have remained unidentifiable for more than a day," said Mohammed Akheel, Saifuddin's brother-in-law, stressing that the accused "chose his targets" before killing them, and had there been no video of the incident, what transpired inside the compartment would have remained a mystery.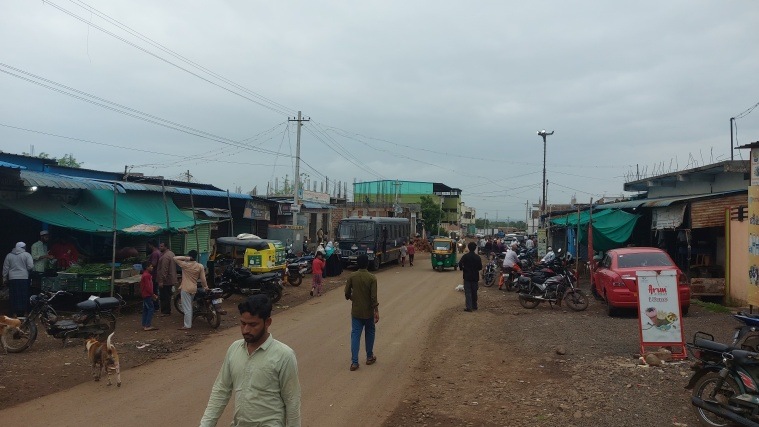 Hamilapur village in Karnataka's Bidar district. (Express Photo/Rahul V Pisharody)
In a video, shot by fellow passengers, Singh, standing next to a body, is purportedly heard saying: "… Pakistan se operate hue ye, aur media yehi coverage dikha rahi hai, unko sab pata chal raha hai ye kya kar rahe hain… Agar vote dena hai, agar Hindustan mein rehna hai to mai kehta hoon Modi aur Yogi, ye do hain."
Also Read | Jaipur Mumbai train firing: Chetan Singh not co-operating with probe, investigators tell court
As the body arrived at their two-room ancestral home, his brothers Syed Yousuffudin, 32, and Syed Younusudin, 24, were inconsolable. Younusuddin, who worked and lived with Saifuddin in Hyderabad, was the one who first received the call about his death on Tuesday afternoon. Along with AIMIM's Nampally MLA Jafar Hussain Meraj, Younusuddin then travelled to Mumbai to collect the body.
Advertisement
Yousuffudin, who sells snacks on a pushcart, said: "The whole country knows what has happened and what the real issue is. We have lost everything. My brother's wife is a graduate; the government should provide her with a job and take care of the children's education and future."
At the neighbourhood Jamia Masjid Hamilapur, the Imam, Shaik Nizamuddin, recalled Saifuddin as a simple person who lived for his family and rarely held a grudge. Syed Maqsood Ahmed, a childhood friend, said he would return to the village often, and never forgot the burden of having to support a large family.
Don't Miss | Shooting in train: RPF cop reported inability to walk an hour before he killed 4
"He quit school to start earning. At 20, he moved to Hyderabad with big dreams of taking the family out of their financial difficulties. Who would have thought of such a fate for a good man just travelling on a train on a certain day?" Ahmed said.
Advertisement
In Hyderabad, Saifuddin had been working as a mobile phone repairman for the last 12 years with the same employer, whom he had accompanied to Ajmer Sharif Dargah. They were returning to Hyderabad via Mumbai when he was shot dead on the morning of July 31.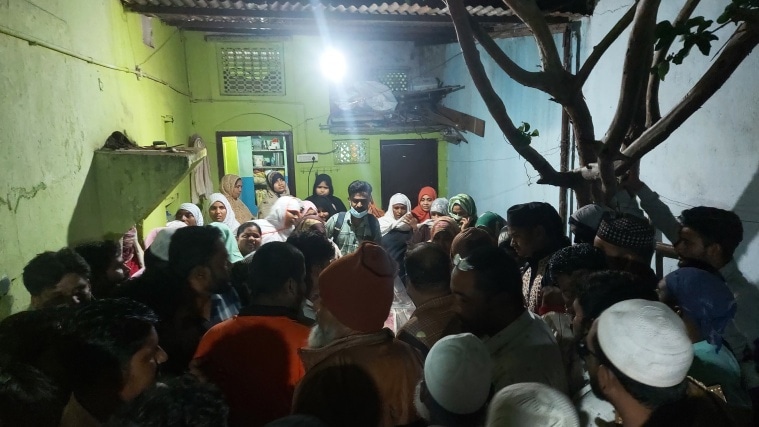 Friends and relatives gather at Syed Saifuddin's family home in Hamilapur village. (Express Photo/Rahul V Pisharody)
He leaves behind his wife Anjum Shaheen and three daughters, aged 6 years, 2 years, and 6 months.
Most Read 1 Gadar 2 box office collection day 4: Sunny Deol film records biggest Monday collections of all time, nets a total of Rs 173 cr 2 Bigg Boss OTT 2 Finale Live Updates: Elvish Yadav wins Salman Khan's show, Abhishek Malhan shares message from hospital 3 Happy Independence Day 2023: Wishes Images, Whatsapp Messages, Status, Quotes, and Photos 4 OMG 2 box office collection day 4: Pankaj Tripathi-Akshay Kumar film delivers better Monday than opening Friday, earns Rs 55.1 cr 5 Jailer box office collection Day 5: Rajinikanth film set to cross Rs 350-crore mark worldwide on Independence Day
"He would often worry about earning enough for the family. A few of us friends would meet every night after work and tell him not to worry so much. He treated his employer like a father," said Mohammed Sayeed, a relative.
Must Read | Jaipur-Mumbai train shooting: 'Seniors tried to make him understand, but Singh was not ready to listen'
His uncle, Syed Mubashir, who recently retired as an assistant sub-Inspector with the CISF, said the fact that an RPF personnel killed him is all the more shocking. "The job of the Railway Protection Force is to protect. Is travelling on the train now a crime? If the man on duty with an automatic rifle was mentally unstable, why was he on duty? Why did he choose these victims specifically?" asked Mubashir, who spent 38 years with the force.
Also Read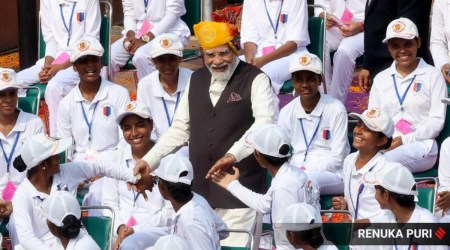 Narendra Modi Independence Day Speech Live Updates: India now identified ...
Govt SOP for Judges: Do not name officials for court panels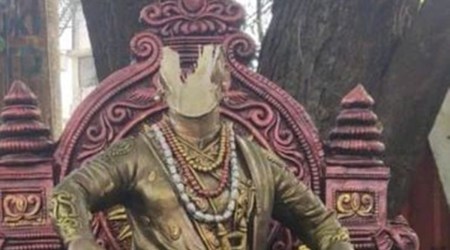 Shivaji statue vandalised in Goa, police initiate inquiry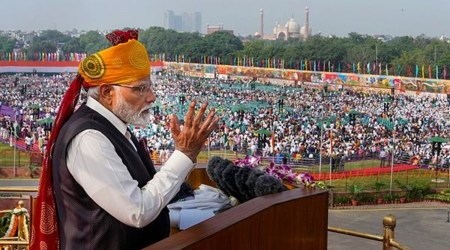 'Will return to Red Fort next year': In Independence Day speech, PM Modi ...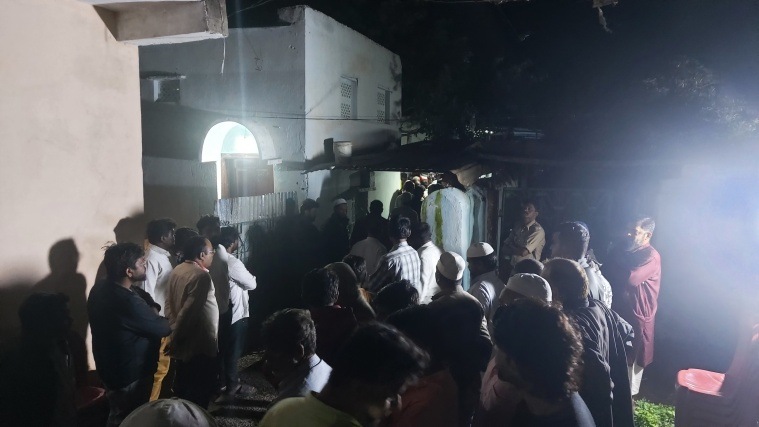 In the dead of night, the sight of the 43-year-old's face – visible through the refrigerated storage cabinet the body was stored in – shattered his loved ones, who had lined up along the narrow bylanes leading to the house. (Express Photo/Rahul V Pisharody)
As hundreds of friends and family offered their final prayers at the funeral, which took place around 8 am in the graveyard a kilometre away from their home, social worker and family friend Syed Manzoor Ahmed Quadri said: "What the killer said after shooting them is proof enough of how radicalised he was."
© The Indian Express (P) Ltd