A Supreme Court bench hearing the plea by Bilkis Banoon Tuesday wondered how another bench of the top court had last year entertained a writ petition by one of the convictsafter the Gujarat High Court had rejected his petition for remission.
"How was that writ petition maintainable against the order of Gujarat High Court? How was it admitted and entertained by this court? Without a challenge to this order of the high court, how did the Supreme Court set it aside," Justice B V Nagarathna, presiding over a two-judge bench, asked.
A counsel for some of the convicts said the two-judge bench, which, too, is hearing writ petitions by Bano and others, could not sit in appeal over the decision of another coordinate bench of two judges.
The bench, also comprising Justice Ujjal Bhuyan, said it will hear the counsel for the convicts in detail later.
Allowing the writ petition by convict Radheshyam Bhagwandas Shah, the SC had on May 13, 2022, asked the Gujarat government to decide, within two months, his application seeking remission. The SC clarified that the government of Gujarat, where the offence was committed, and not Maharashtra, where the trial was shifted "in exceptional circumstances…for limited purpose for trial and disposal", was the "appropriate government" to decide his application for premature release as per applicable remission policy.
Also Read | Bilkis Bano case: Supreme Court underlines gravity of crime, Centre and Gujarat refuse files
The judgment noted that while Gujarat HC had in July 2019 rejected Shah's prayer for premature release on the premise that his application had to be filed in Maharashtra, where the trial had concluded, the Bombay High Court had in August 2013 dismissed another convict Ramesh Rupabhai's plea for remission taking the opposite view — that it must be examined and decided as per policy applicable in Gujarat.
Though a review petition was filed in the SC against the May 13, 2022 order, saying that a writ petition could not have been filed against a HC order, the apex court dismissed it on December 13, 2022.
Advertisement
Bilkis was gangraped and her three-year-old daughter was among 14 people killed by a mob on March 3, 2002, in Limkheda taluka of Gujarat's Dahod district during the riots. Bilkis was pregnant at the time.
All 11 convicts in the case were granted remission by Gujarat government and released on August 15, 2022.
Appearing for Bano, Advocate Shobha Gupta told the court on Tuesday that the state government had not considered the impact of releasing them on the society, as was held by the SC in many cases in the past. Gupta said there were several protests across the country immediately after the grant of remission, and submitted that "this is important because the court says that before granting remission, public outcry must be considered".
Advertisement
The bench said such things will not affect its judicial decision-making,
Most Read 1 Gadar 2 box office collection day 4: Sunny Deol film records biggest Monday collections of all time, nets a total of Rs 173 cr 2 Bigg Boss OTT 2 Finale Live Updates: Elvish Yadav wins Salman Khan's show, Abhishek Malhan shares message from hospital 3 Happy Independence Day 2023: Wishes Images, Whatsapp Messages, Status, Quotes, and Photos 4 OMG 2 box office collection day 4: Pankaj Tripathi-Akshay Kumar film delivers better Monday than opening Friday, earns Rs 55.1 cr 5 Jailer box office collection Day 5: Rajinikanth film set to cross Rs 350-crore mark worldwide on Independence Day
Justice Nagarathna said the court will only consider legal submissions and wondered whether it is supposed to uphold the remission if there was no public outcry. "As a corollary, just because there is a public outcry, does it mean it is a wrong order," she asked.
Pointing out that the jail superintendent is supposed to give a reasoned recommendation regarding a request for remission, the counsel said no such detailed reasoning was given in the case of these convicts. She said there is not a whisper in the sheets prepared by the Superintendent about the gravity of offences and added, "This is either a negligent exercise done very mechanically, or [done] deliberately."
Also Read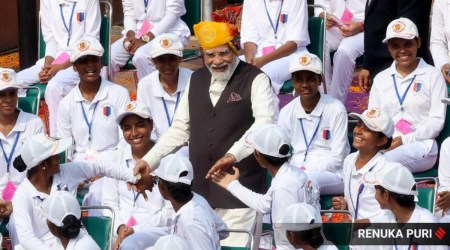 Narendra Modi Independence Day Speech Live Updates: India now identified ...
Govt SOP for Judges: Do not name officials for court panels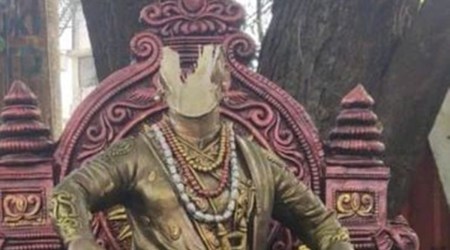 Shivaji statue vandalised in Goa, police initiate inquiry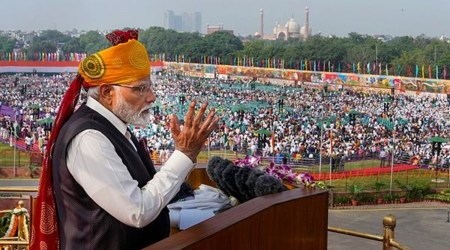 'Will return to Red Fort next year': In Independence Day speech, PM Modi ...
Gupta said the presiding judge of the Mumbai trial court, which convicted and sentenced them, as well as the CBI had opposed giving them any relief, but the State went ahead and granted them remission.
© The Indian Express (P) Ltd