To prevent a repeat of the July floods caused by the Yamuna in Delhi and in adjoining areas of the river in Haryana, the Haryana government is planning to build a dam at a cost of Rs 6,134 crore. It will have a 14-km-long reservoir and will be built 4.5 km upstream from the Hathnikund Barrage in Yamunanagar district.
Nine villages will be displaced for its construction, besides shifting an 11-km stretch of NH-73. It will also submerge a large chunk of forest land, including areas in Kalesar National Park and Wildlife Sanctuary.
Once the project is completed, officials say, the state will get a financial advantage of Rs 497 crore through availability of additional irrigation water, groundwater recharge and aquaculture, apart from generation of 250 MW electricity.
The dam area also shares borders with Uttarakhand and Uttar Pradesh. Its reservoir will have a capacity of 10.82 lakh cusecs.
This is nearly three times the highest water level (3.6 lakh cusecs) released into the Yamuna in July, leading to heavy floods in Delhi and the river's adjoining areas in Haryana. The Yamuna had breached the danger mark in Delhi in August 2019 too, after Haryana released a record 8.28 lakh cusecs of water into the river from Hathnikund Barrage.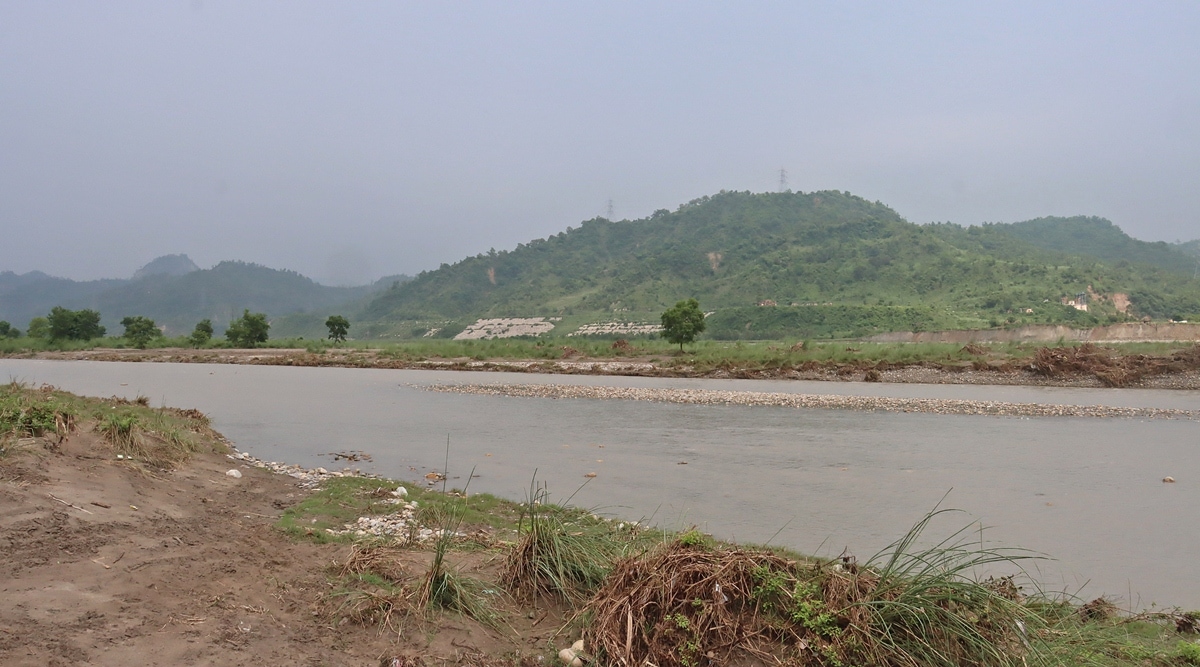 View of the proposed site of Hathnikund Dam. (Express photo by Jasbir Malhi)
Speaking to The Indian Express, Satbir Singh Kadian, Engineer-in-Chief, Haryana Irrigation and Water Resources Department, said, "After the execution of the project, flood water will be stored in the reservoir. It will not only save Delhi and Yamuna's adjoining areas in Haryana from floods but also the water stored in the reservoir will improve intensity of irrigation water in the existing canals of Western Jamuna Canal (WJC)."
The state officials expect the reservoir water to irrigate nearly 2.24 lakh acres in Haryana and other states during rabi crop season (October-December). Even during the kharif crop season (June-October), they expect the stored water to irrigate an additional 1.27 lakh acres of land.
Advertisement
The four Haryana villages – Garhi, Kalesar, Banjarwas and Mamduwas – proposed to be displaced are part of one village panchayat Kalesar which has a population of nearly 3,000 residents. The five villages of Himachal Pradesh to be displaced are – Bahral, Satiwala, Bata Mandi, Ganguwala and Thaparpur.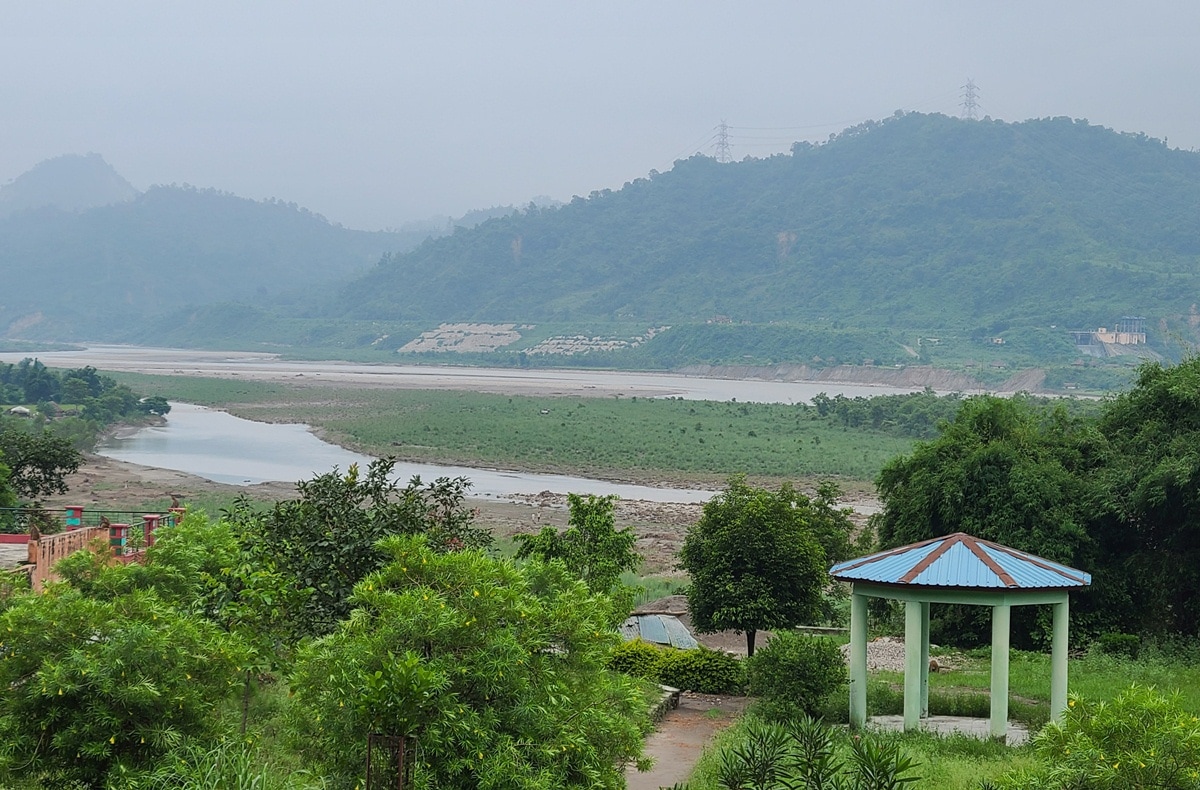 View of the proposed site of Hathnikund Dam. (Express photo by Jasbir Malhi)
The village residents have concerns about the compensation in lieu of their houses and agricultural land. At the same time they also admit that the Yamuna has been causing huge losses to their crops, apart from washing away their adjoining land.
Sitting on a charpai along with family members, Gurdyal Singh, a local villager, was worried where they would go if they were displaced from their village for the proposed Hathnikund dam at Haryana-Himachal Pradesh village.
Gurdyal's Kalesar village figures among nine small villages of both states which are proposed to be displaced to build the dam. "It's difficult to resettle again after being displaced from a village," said Gurdyal, who belongs to a family of labourers, adding that the government had to think about the larger interest of society too.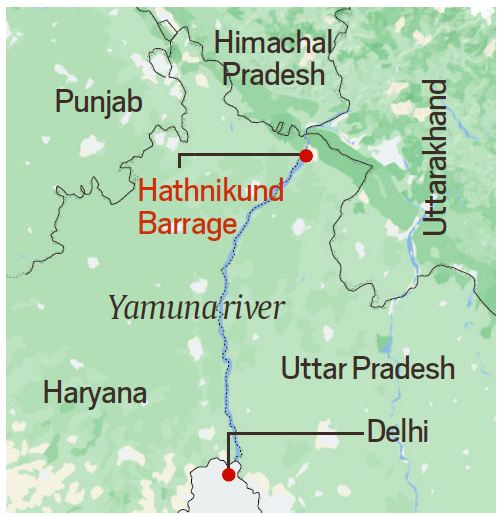 Advertisement
Ravinder Kumar, the former sarpanch of Kalesar village who owns 15 acres of land, said, "Despite all hardships we face here, it will be difficult for us to shift from here since this is our birthplace. The people will agree to be displaced only after proper compensation."
Javed Khan, a young farmer who has a land-holding of 5 acres, said, "Shifting from here will be a difficult task for us. Apart from our land, we also get fodder for our animals from the forest."
Most Read 1 Gadar 2 box office collection day 4: Sunny Deol film records biggest Monday collections of all time, nets a total of Rs 173 cr 2 Bigg Boss OTT 2 Finale Live Updates: Elvish Yadav wins Salman Khan's show, Abhishek Malhan shares message from hospital 3 Happy Independence Day 2023: Wishes Images, Whatsapp Messages, Status, Quotes, and Photos 4 OMG 2 box office collection day 4: Pankaj Tripathi-Akshay Kumar film delivers better Monday than opening Friday, earns Rs 55.1 cr 5 Jailer box office collection Day 5: Rajinikanth film set to cross Rs 350-crore mark worldwide on Independence Day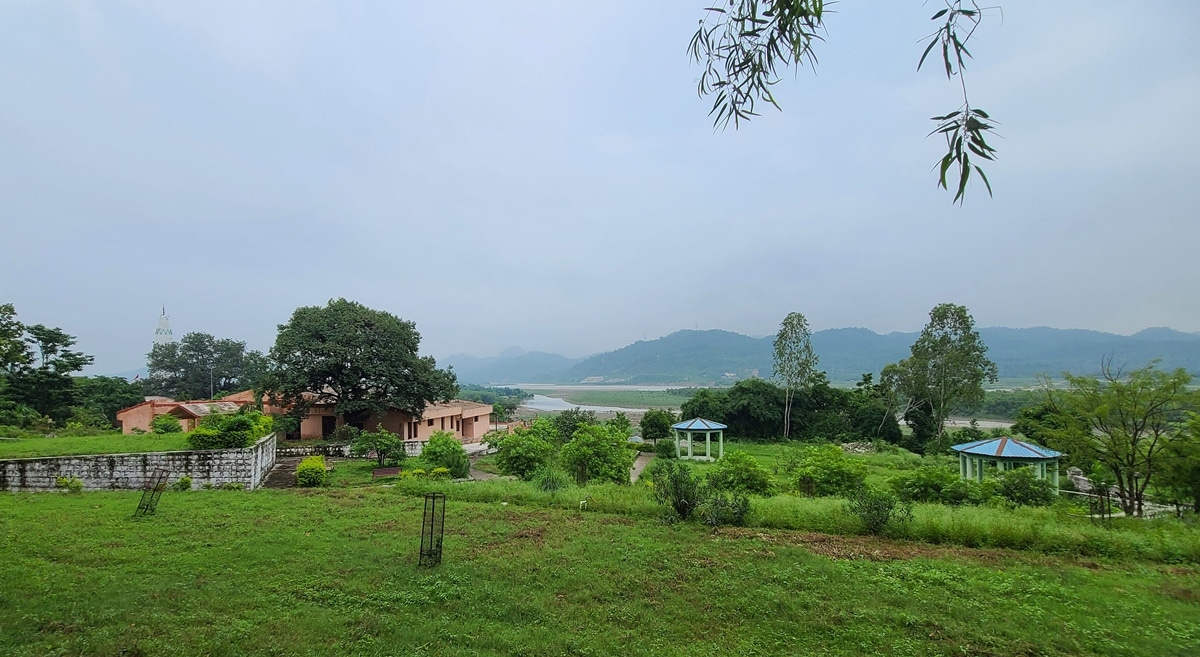 View of the proposed site of Hathnikund Dam. (Express photo by Jasbir Malhi)
Officials said an initial survey of the proposed dam has already taken place in the areas concerned in Haryana and Himachal Pradesh. For the additional survey, the Haryana government has sought a no-objection certificate (NOC) from the Himachal Pradesh government.
In July this year, the floods in Delhi caused by Yamuna water had led to a political war between the Arvind Kejriwal-led Delhi government and Haryana's Manohar Lal Khattar government. With Kejriwal insisting that water levels of Yamuna were rising not because of rain but due to high volumes of water being released by Haryana from Hathnikund Barrage. Khattar had insisted that Hathnikund is a barrage and not a dam.
Also Read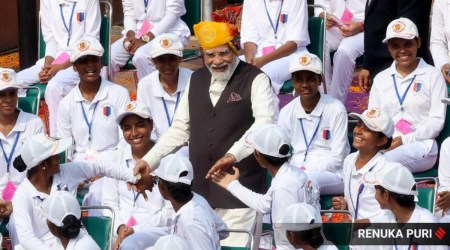 Narendra Modi Independence Day Speech Live Updates: India now identified ...
Govt SOP for Judges: Do not name officials for court panels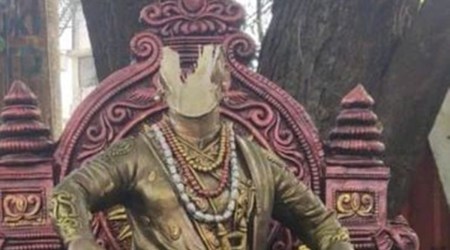 Shivaji statue vandalised in Goa, police initiate inquiry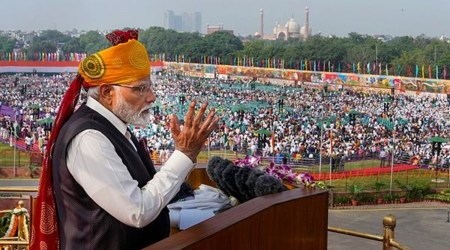 'Will return to Red Fort next year': In Independence Day speech, PM Modi ...
Khattar had also stated: "Water flow is controlled in dams, but in barrage, the water can only be regulated in small quantities. The capacity of the barrage is 1 lakh cusecs and it is difficult to stop the water above this level."
© The Indian Express (P) Ltd