Maintaining that he is not guilty of the offence of defamation, Congress leader Rahul Gandhi on Wednesday made it clear that he had no intention of apologising.
In his reply filed before the Supreme Court which is seized of his petition challenging the Gujarat High Court's refusal to stay his conviction in the case, Rahul said he "maintains and has always maintained that he is not guilty of offence and that the conviction is unsustainable and if he had to apologise and compound the offence, he would have done it much earlier".
Rahul said respondent Purnesh Modi "had not personally heard" him "make the disputed speech" and that his case "was merely filed on the basis of a WhatsApp screenshot of an IANS Article from which the" latter "conveniently drew his own contexts to the speech and thus, it is not wrong to say that the same was proceeded on mere assumptions and conjectures from the very inception".
The respondent "further fails to disclose the source of the said WhatsApp message for reasons best known to him", he added.
Rahul said that defamation is only one of the 22 offences under the IPC that attracts only simple imprisonment and that this "by itself an exceptional circumstance as far as the consideration for the stay of conviction is concerned".
The Congress leader said "is a Parliamentarian and a Leader of the Opposition, and therefore it was necessary for him to critically evaluate the conduct and performance of the ruling establishment. It would be necessary to read the speech as a whole to infer the intention to defame. In any case these factors would not change the character of the offence with regard to gravity as such. Moreover it is undisputed from the perusal of the provisions that defamation is a non cognizable, bailable and compoundable offence. The offence as per the language used in the statute does not fall within the gambit of offence against the society".
He contended that the exceptional award of maximum punishment to him in the case and circumstances "is a major consideration for the Court to consider the stay of sentence".
Advertisement
"The disqualification from being an MP or MLA is in and of itself often merits weighty consideration as an exceptional circumstance as has been held in" some judgments, Rahul said.
Most Read 1 Gadar 2 box office collection day 4: Sunny Deol film records biggest Monday collections of all time, nets a total of Rs 173 cr 2 Bigg Boss OTT 2 Finale Live Updates: Elvish Yadav wins Salman Khan's show, Abhishek Malhan shares message from hospital 3 Happy Independence Day 2023: Wishes Images, Whatsapp Messages, Status, Quotes, and Photos 4 OMG 2 box office collection day 4: Pankaj Tripathi-Akshay Kumar film delivers better Monday than opening Friday, earns Rs 55.1 cr 5 Jailer box office collection Day 5: Rajinikanth film set to cross Rs 350-crore mark worldwide on Independence Day
On the respondent's contention that Modis are an identifiable class of people entitling him to maintain a complaint under Explanation 2 of Section 499 of IPC inasmuch as he is a part of that class, Rahul said Purnesh Modi "has himself given inconsistent versions in his statements creating reasonable doubts that if at all people with Modi surname can be identified as a separate, identifiable and a finite class".
ALSO READ | A look at 12 defamation cases against Rahul Gandhi as he suffers setback in Modi surname matter
The respondent, the affidavit said, had submitted that "he was from Modi samaj when there is no Modi samaj or community established on record…"
Also Read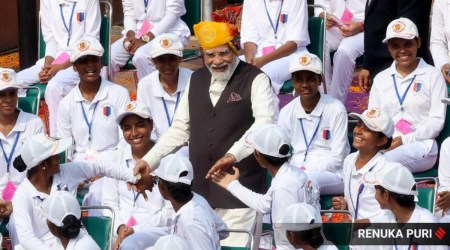 Narendra Modi Independence Day Speech Live Updates: India now identified ...
Govt SOP for Judges: Do not name officials for court panels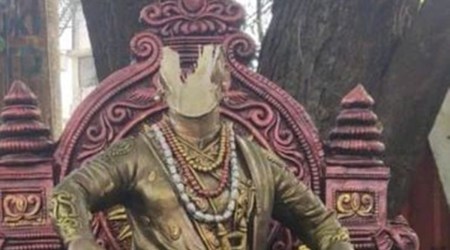 Shivaji statue vandalised in Goa, police initiate inquiry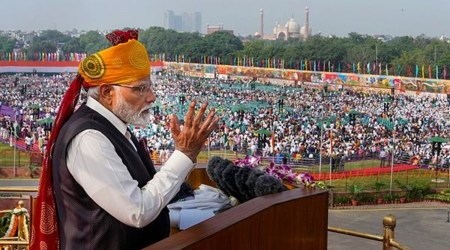 'Will return to Red Fort next year': In Independence Day speech, PM Modi ...Advertisement
It said that "the several inconsistent statements of the Respondent No. 1 himself establish the fact that the class of people referred to are an undefined, infinite and amorphous group".
© The Indian Express (P) Ltd