Amid growing demands from Hindu organisations and the Opposition Congress that Assembly Speaker A N Shamseer should apologise for his remarks about Lord Ganesh, Kerala's ruling CPM put up a strong defence for its young leader on Wednesday.
Addressing the media, CPM state secretary M V Govindan said there was no question of Shamseer either expressing regret or withdrawing his comment. "The party is not against any religion or religious belief. What Shamseer stated in the function was misconstrued. There is nothing to rectify in his statement on Ganesh. What he had stated is absolutely correct,'' he said.
Also Read | Opposition criticises Kerala Speaker for his 'myth vs science' remark
While inaugurating an education project in the Kunnathunad Assembly constituency in Ernakulam on July 21, Shamseer said that myths should not be promoted as science, citing pushpaka vimana and the birth of Kauravas.
"Plastic surgery is a new invention in medical science. But what is being taught is that plastic surgery had existed in ancient times… The example was Ganapati, with a man's body and an elephant's face. Instead of science, such myths are being promoted,'' he purportedly said.
Over the past one week, the BJP has been mounting an attack on Shamseer, a prominent young Muslim face of the CPM. The controversy assumed a new dimension on Tuesday, when the Nair Service Society, an influential outfit of the upper-caste Nair community, alleged hatred for Hindus behind the remark.
The NSS is observing Wednesday as "faith protection day" and has urged its members to turn up at Ganapati temples to make special offerings to mark the day.
Govindan said there was an electoral agenda behind the controversy. "There is a bid to divide society over the speaker's speech. It was Prime Minister Narendra Modi who stated that Ganapati was born out of plastic surgery. Congress leader Sashi Tharoor also said Modi's statement on Ganapati was wrong. No one should encroach on science on behalf of myths and one cannot move ahead by rejecting science,'' he said.
Advertisement
Govindan said the party believes that science should be seen as science, history as history and myth as myth. "The party is always for the democratic rights of the atheists as well as theists. The RSS's attempt is to make myths a part of history. They are adding Ganapati and pushpaka vimanam to the pages of history. At the same time, they take the stand that the assassination of Gandhi, the Mughal period and Charles Darwin' theory of evolution should not be taught," he said.
Most Read 1 Gadar 2 box office collection day 4: Sunny Deol film records biggest Monday collections of all time, nets a total of Rs 173 cr 2 Bigg Boss OTT 2 Finale Live Updates: Elvish Yadav wins Salman Khan's show, Abhishek Malhan shares message from hospital 3 Happy Independence Day 2023: Wishes Images, Whatsapp Messages, Status, Quotes, and Photos 4 OMG 2 box office collection day 4: Pankaj Tripathi-Akshay Kumar film delivers better Monday than opening Friday, earns Rs 55.1 cr 5 Jailer box office collection Day 5: Rajinikanth film set to cross Rs 350-crore mark worldwide on Independence Day
Attacking Congress leaders who have sought an apology from the Speaker, Govindan said that Nehru was a rationalist. "Congress leaders should read Nehru before repeating the arguments of the BJP and Sangh Parivar," he said.
The Congress demanded on Wednesday that the Speaker correct his statement as it would otherwise serve as ammunition for communal forces.
Also Read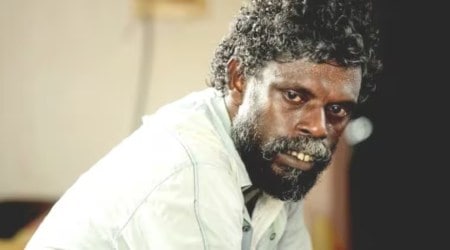 Remarks against Chandy: Police raids actor Vinayakan's house; seizes phone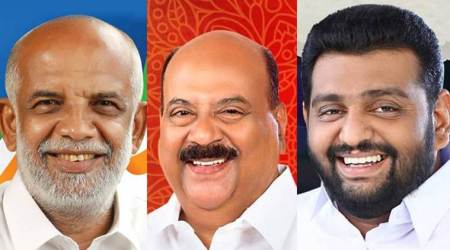 Pala election results: LDF's Mani C Kappan defeats UDF candidate by 2943 ...
Meet the young climate leader behind Kerala's 'model wetland village'
Walayar minor sisters' rape case: Everything you need to knowAdvertisement
Opposition Leader V D Satheesan said the Congress's view is that scientific temper should not be mixed with religious faith. "Neither the government nor the judiciary should intervene in religious faith and rituals. The CPM wants to divide society over the Speaker's remark and reap political dividends," he said.