A DAY after the Jammu and Kashmir (J&K) Police sought information from the public to unearth "the larger conspiracy behind the murder of Retired Judge, Neelkanth Ganjoo" on November 4, 1989, his daughter, Urmila Raina, welcomed the decision, but said the family had no new information to share.
"It has been 34 years. Everyone knows what happened. There is nothing we can tell them that they don't already know. It is good that this case has been reopened. It should have been opened earlier, but better late than never. We hope that justice will be given to him. We are thankful to the government for reopening the case," said Raina.
In August 1968, Justice Ganjoo, then a District and Sessions Court Judge, had awarded the death penalty to JKLF founder Maqbool Bhat for the murder of police inspector Amar Chand in 1966. The sentence was later upheld by the Supreme Court, and Bhat was hanged in 1984. Upon retirement, Justice Ganjoo, 67, was shot dead by militants in Srinagar in 1989.
The J&K Police State Investigative Agency (SIA) on Monday sought information from the general public to reinvestigate the case, asking them "to come forward and share any account of events which has direct or indirect bearing on the investigation".
Speaking to The Indian Expressat her South Delhi home, Raina said: "I heard about the decision from family members yesterday… but I don't know what new information is there for us to share with them."
Recalling the day her father was killed, she said: "It was only a few minutes after my brother had dropped him. He (brother) had not even reached home when he was told that my father had been shot at. My brother and I were told that he had been injured. For some time, we didn't know that he was no more".
Within a month, Raina and her husband left Srinagar for Delhi. Her three brothers and sister stayed back, but eventually left after January 19-20, 1990, as the situation deteriorated amid further threats and sloganeering.
Advertisement Explained
Targeted to send message
JUSTICE Ganjoo was one of several Kashmiri Pandits killed during the initial days of militancy to send a message to the minority Hindu community. Also among them were Tika Lal Taploo killed in September 1989, and advocate P N Bhat, who was killed in December the following year.
"Our entire family got threat calls after his death. We moved to Delhi within a month, but the threats continued… When we left, my husband and I packed only a small briefcase, thinking we would return in a week, but that was not to be," she said.
Justice Ganjoo's granddaughter, Swapna Raina, said while the decision had re-opened old wounds, it came with the hope that justice would finally prevail.
"It is ironic because this reopens old wounds. We have been carrying this pain forever, but the underlying hope is that justice will prevail. I am thankful to the government that the case has been reopened, but what happens now is important. A time-frame should be assigned and the case should not drag forever. I also hope this means that thousands of other cases will be re-opened as well," she said.
Advertisement
Meanwhile, among those who say they will share information with the SIA is Dr Surinder Kaul, who was a trainee physician at the Government Medical College in Srinagar in 1989 and was the first to examine the body.
Most Read 1 Gadar 2 box office collection day 4: Sunny Deol film records biggest Monday collections of all time, nets a total of Rs 173 cr 2 Bigg Boss OTT 2 Finale Live Updates: Elvish Yadav wins Salman Khan's show, Abhishek Malhan shares message from hospital 3 Happy Independence Day 2023: Wishes Images, Whatsapp Messages, Status, Quotes, and Photos 4 OMG 2 box office collection day 4: Pankaj Tripathi-Akshay Kumar film delivers better Monday than opening Friday, earns Rs 55.1 cr 5 Jailer box office collection Day 5: Rajinikanth film set to cross Rs 350-crore mark worldwide on Independence Day
"I will approach the investigating officer and cooperate. Before this, I have never been asked to give a statement in the case. It was only a few years ago that I went public with my experiences," he told The Indian Express over a call from the US, where he lives now.
"It is important that the case has been reopened. At the time, I was a trainee physician and was on duty at the Shri Maharaja Hari Singh Hospital when some people came, dumped the body at the hospital, and fled. I immediately attended to it and saw that the man was dead. I carried the body, put it on a stretcher, and examined it. As soon as I opened his shirt buttons, three bullet shells fell to the ground. I remember he was wearing a janeu (sacred thread) and it was then that I realised it was perhaps the body of a Kashmiri Pandit. It was only later that I found out who he was and that he had been gunned down. No one was allowed to even pick up the body," Kaul said.
Also Read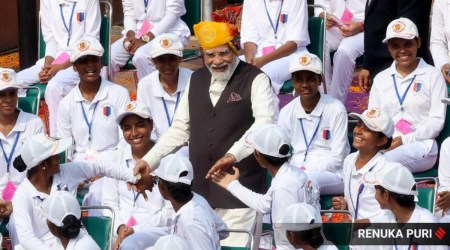 Narendra Modi Independence Day Speech Live Updates: India now identified ...
Govt SOP for Judges: Do not name officials for court panels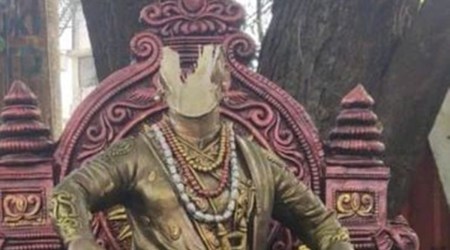 Shivaji statue vandalised in Goa, police initiate inquiry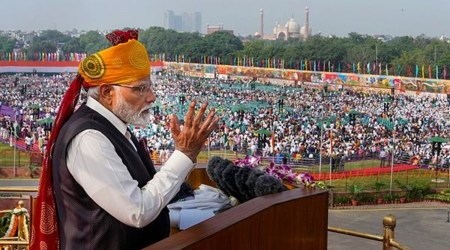 'Will return to Red Fort next year': In Independence Day speech, PM Modi ...
Kaul, who is the co-founder of a civil society group called the Global Kashmiri Pandit Diaspora, left Kashmir after January 19, 1990. He worked at Delhi's Batra Hospital for a short time, after which he completed his post-graduate fellowship in Bhopal, and finally relocated to the US.
© The Indian Express (P) Ltd